Vicon EXTRA 324F - 328F Alpin - Front Mounted Alpine Disc Mowers
Tailor-made for use in mountain regions, these alpine mowers offer an interesting package.
Alpine Front Mowers for Hilly Conditions
With 2.4-2.8m working width and very compact design, it requires minimum horsepower. These alpine mowers have a low design for excellent visibility, even on both sides of the mower. The driver has an unhindered view ahead and around the complete mower. The 6 or 8 counter-rotating triangular discs, ensure a good crop flow and crop transport of the cut material across the cutterbar – an important feature, especially when mowing downwards, as the crop tends to build up in front of the cutterbar.
The Advantages:
Gravity point close to tractor for stable, safe operation on steep hills
Outstanding visibility during operation, due to low design concept
Choice of either clock- or anti-clockwise driveline
Pivoting point in center of mower for excellent ground tracking
28° transverse adaptation - fitting mountainous areas 
Simple handling and easy access for maintenance.
Optional hydraulic folding sideguards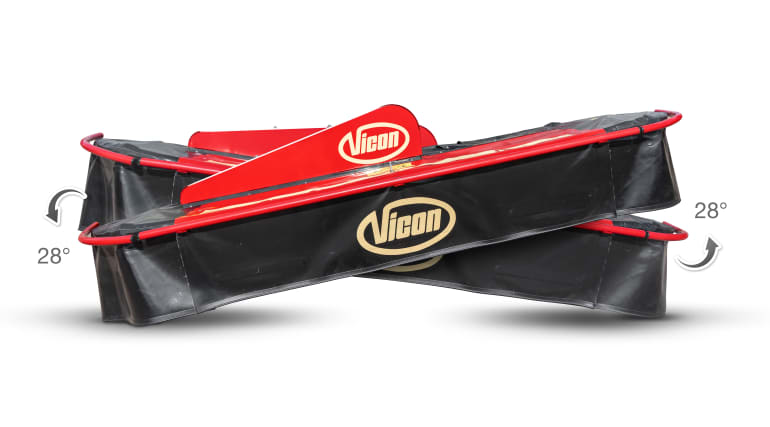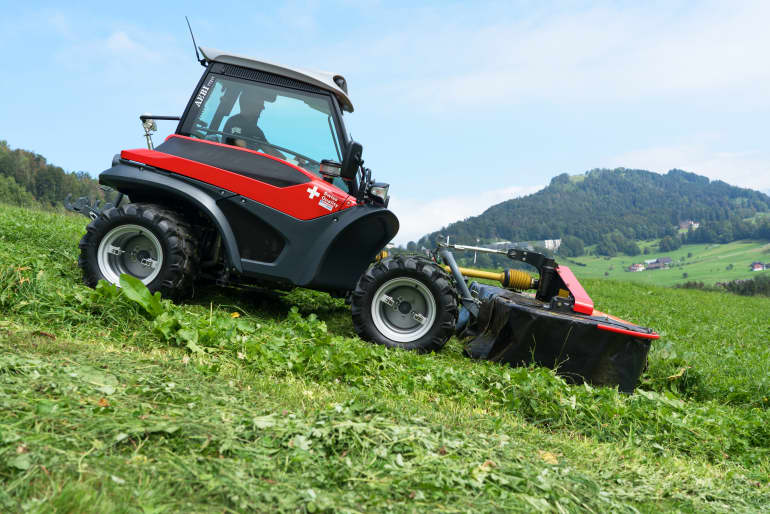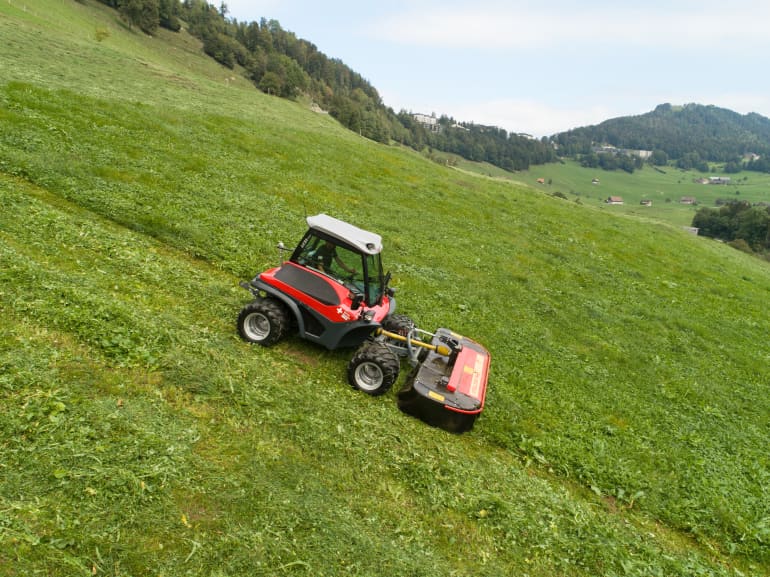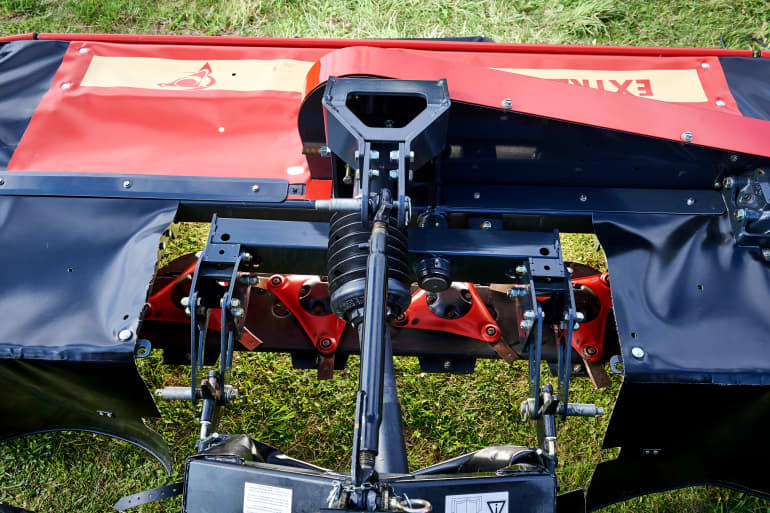 Designed for Challenging Conditions
The EXTR∆ 324F Apin is truly designed for challenging field conditions, like mowing hilly fields and steep slopes. Gravity point of this mower is positioned as close as possible to the tractor, adding to stable and smooth running of the tractor, when going up and down steep slopes. The suspension concept allows a transverse adaptation of 28°, giving the mower outstanding flexibility.
The pivoting point is positioned in the middle of the mower for excellent ground tracking and even ground pressure across the complete width.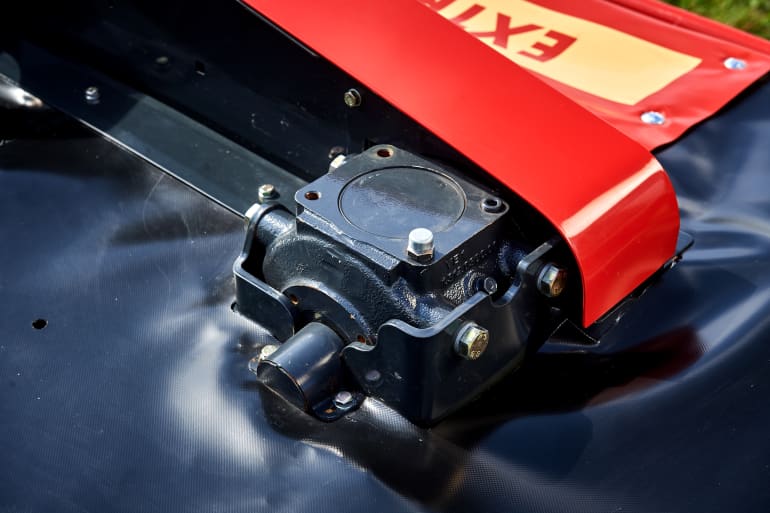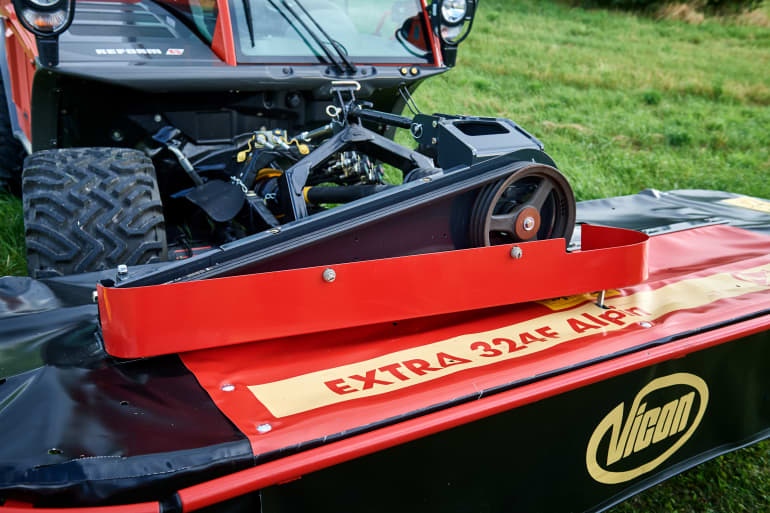 Right Fit for Most Mountain Tractors
The EXTR∆ 324F Alpin is the ideal fit for both specialised mountain tractors and standard tractors. The EXTR∆ 324F Alpin is designed for both clockwise and anti-clockwise solutions and will be the right fit for most tractors. 
In addition to offering either clockwise or anti-clockwise driveline operation, a choice of 540 or 1000rpm is also possible. This is easily done by changing pulleys.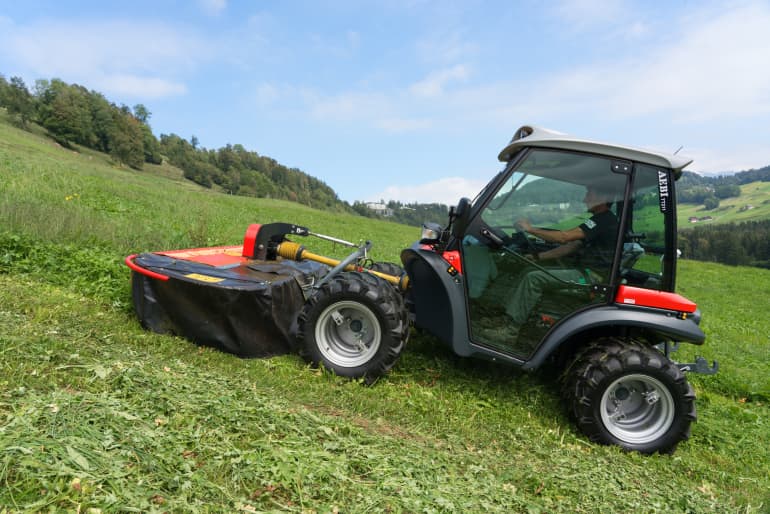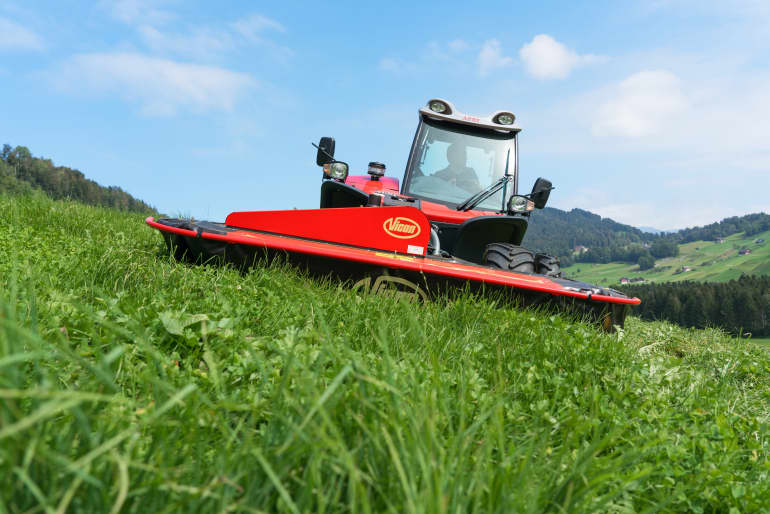 See it All – Do it All
EXTR∆ 324F Alpin has a low design for excellent visibility, even on both sides of the mower. The driver has an unhindered view ahead and around the complete mower.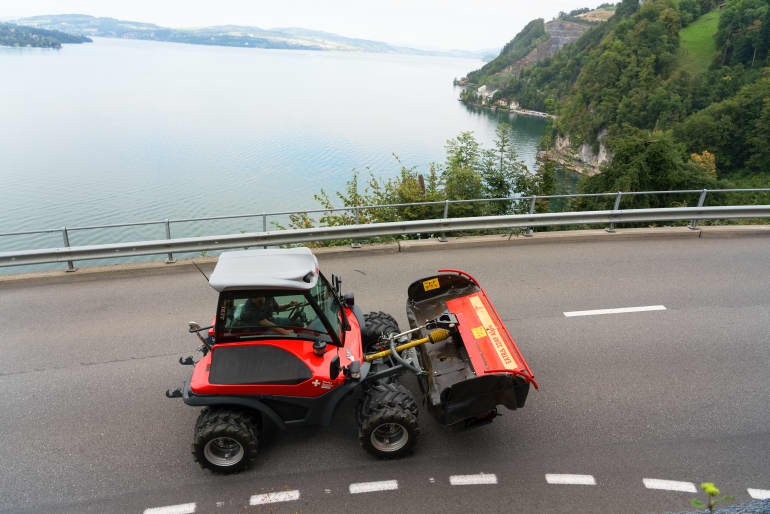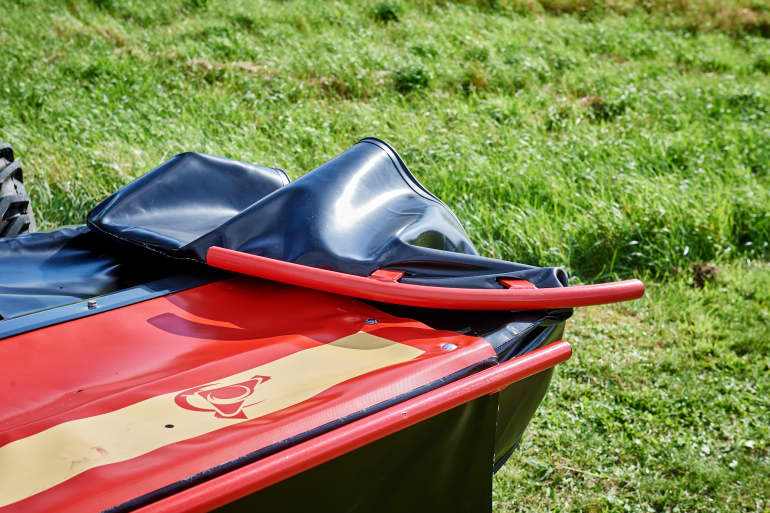 Simple Handling and Operation
The EXTRA 324F Alpin is designed for handy, easy operation. The outer guards fold hydraulically into transport position (optional), with no need to leave the tractor cab. A convenient feature when going from field to field.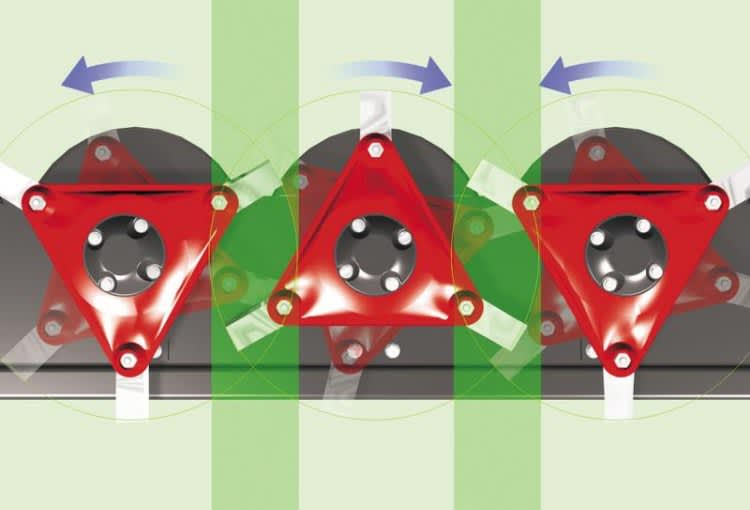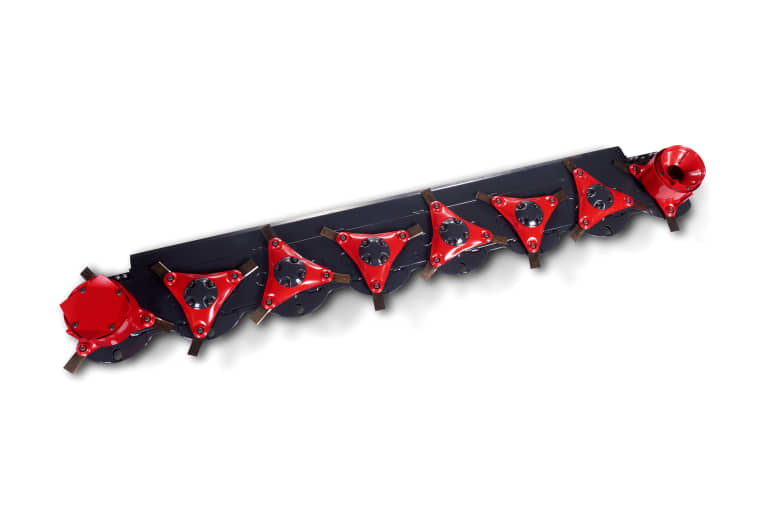 The EXTRA cutterbar is designed for low maintenance and offers a very quiet operation.
Operators will immediately love the virtually quiet operation of the new cutterbar – convenient during a long and busy working day
Fully welded cutterbar for a very strong construction.
Even number of contrarotating discs for improved overlap.
Three bladed discs for more cuts.
Smooth stone guard design for excellent cutting quality.
High oil capacity ensuring low working temperature.
Low noise level thanks to specially tooled gear wheels.
Twisted knives for a clean cut in all conditions.
Technical specifications
Download brochure
| | | | |
| --- | --- | --- | --- |
| | Working Width | Weight | Power Req., Min |
| EXTRA 324F Alpin | 2.42m | 455kg | 23/31 kW/hp |
| EXTRA 328F Alpin | 2.84m | 545kg | 26/35 kW/hp |
Find nearest dealer