Serious working power
Fanex 1344C and 1564C offers great productivity in all crop types. With working widths of 13.4 & 15.6m it is designed with high output and excellent crop quality in mind.
All elements of the 1564C are dimensioned for intensive use, focusing on providing optimum productivity and reduced downtime, with very low maintenance level for easy, enjoyable operation.
Featuring 12 or 14 small diameter rotors, this tedder is designed for excellent crop turning in almost any conditions.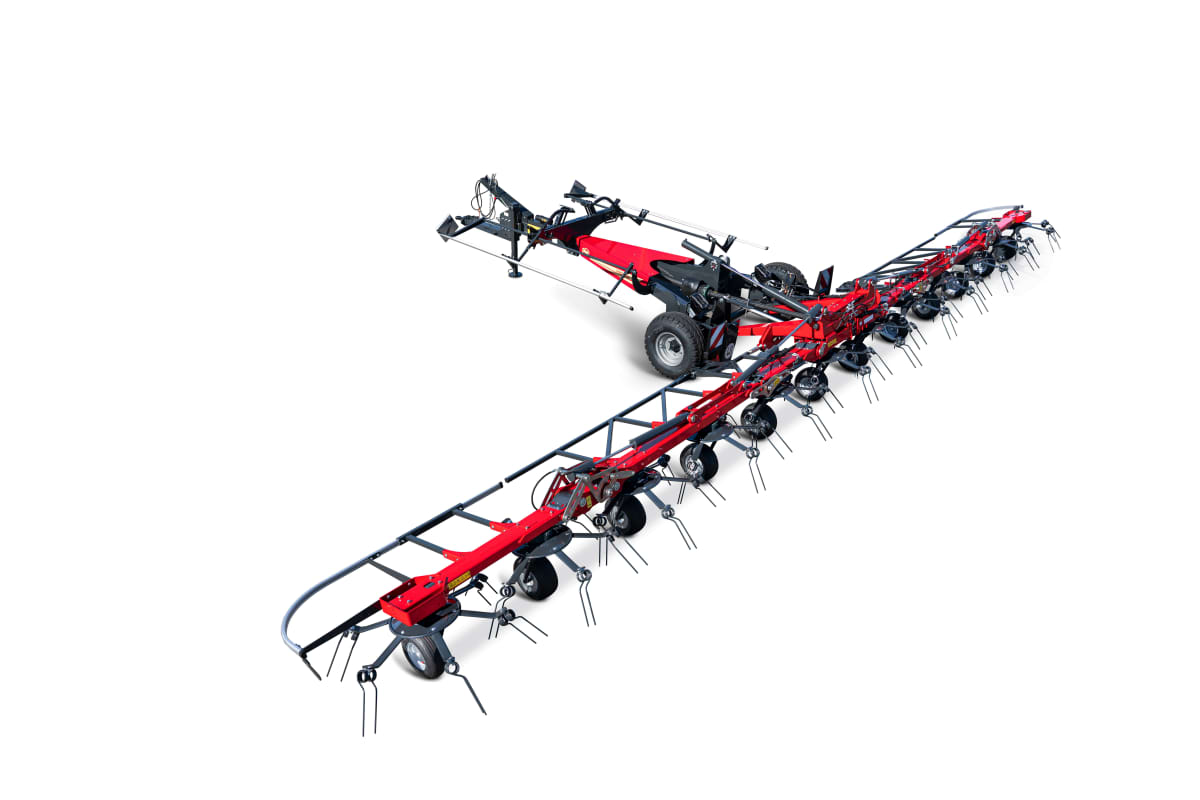 Excellent ground tracking with TerraFlow
Accurate ground following is paramount to achieve an excellent feed result. Especially in challenging and demanding field conditions. The Vicon solution to following the ground across the full working width is the TerraFlow solution.
This innovative ground following system, with a highly adaptive frame connection, means that the tedder unit follows the chassis wheels and adapts completely independent of the movement of the carrier frame.
This means tine distance to ground remains constant in all terrain, providing clean and accurate work and a uniform crop flow. A unique Vicon feature that brings ground adaptation and forage quality to a new level.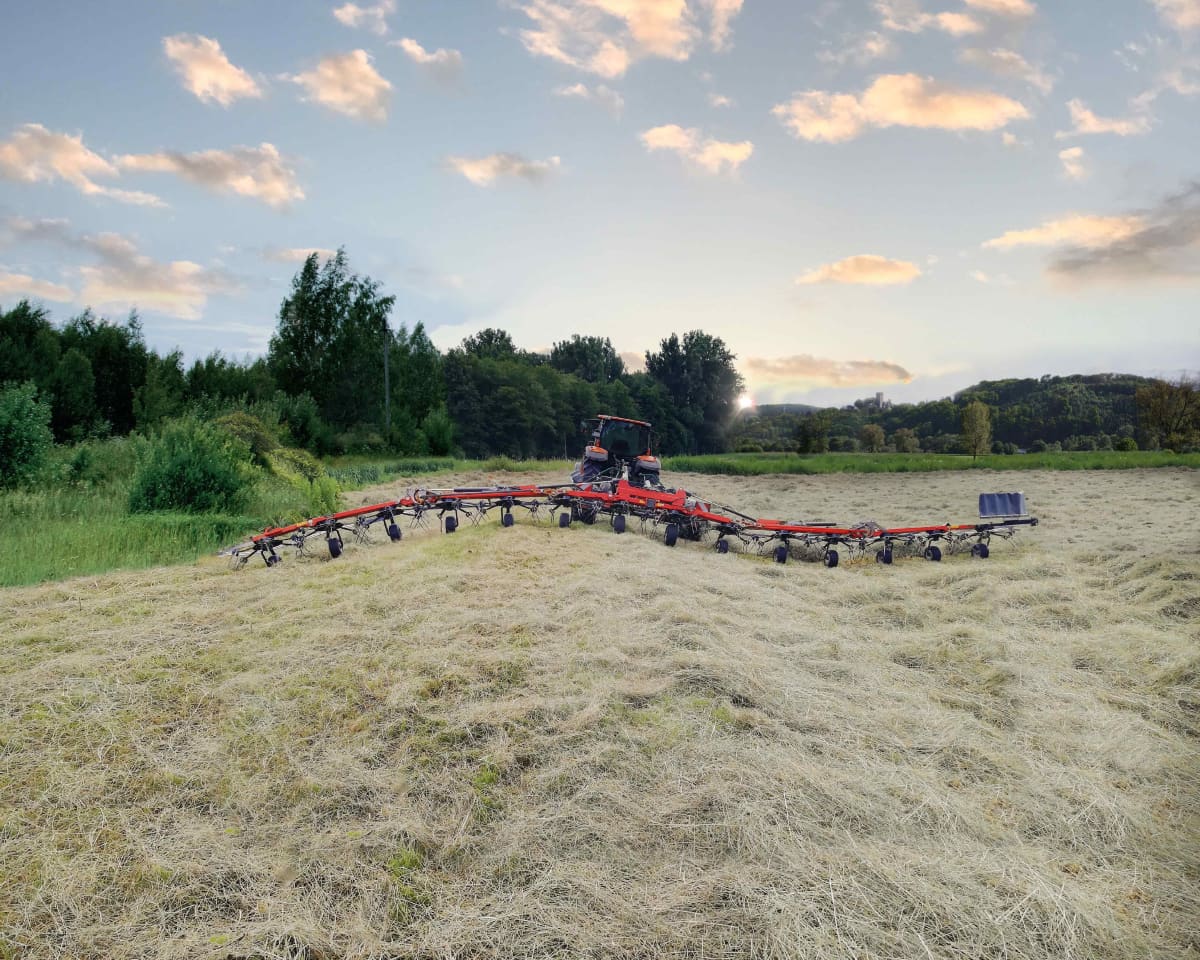 Easy Operation
All it requires to operate these tedders is a single acting valve ram for raising and lowering the tedder and a double action valve ram for the folding action, so this tedder is suited for most tractors.
Additionally both models fold into a transport width below 3m and are both driven like a trailer on road smoothly following behind the tractor.