Strong and sturdy design
The Vicon EXTRA cutterbar is designed for long, demanding workdays with maximum uptime. The fully welded Vicon design with overlapping C-profiles makes for a rigid and strong construction, ensuring high level of durability.

Triangular, 3 bladed discs
All Vicon mowers have an even number of counter-rotating discs, meaning discs always work in pairs and turn towards each other. This provides maximum overlap between all discs and a better cut. In addition it efficiently and immediately transports the crop to the rear.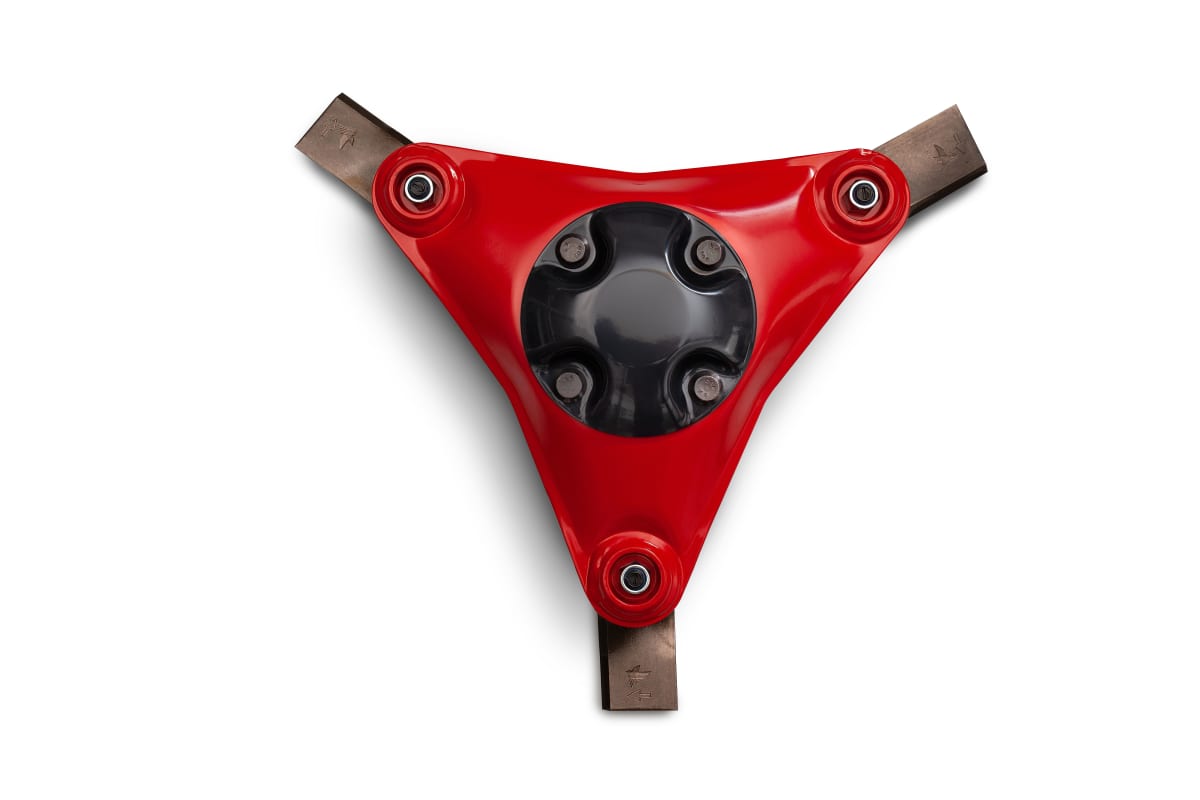 The Vicon cutterbar is fitted with 3 bladed discs. They provide 50% higher cutting frequency for more cuts, providing excellent cutting performance and leaving a clean cut stubble.