Vicon BW 2250
Self-loading satellite bale wrapper
Vicon BW2250 allows you to wrap on the move. Pick up one bale and wrap it as you move to the storage site. The BW2250 provides easy and gentle self-loading of the bales. The bale is gently lifted up by two guide rollers. Satellite pre-stretcher ensures fast and accurate wrapping action. The BW2250 is able to wrap the bale as it is being transported to the storage site.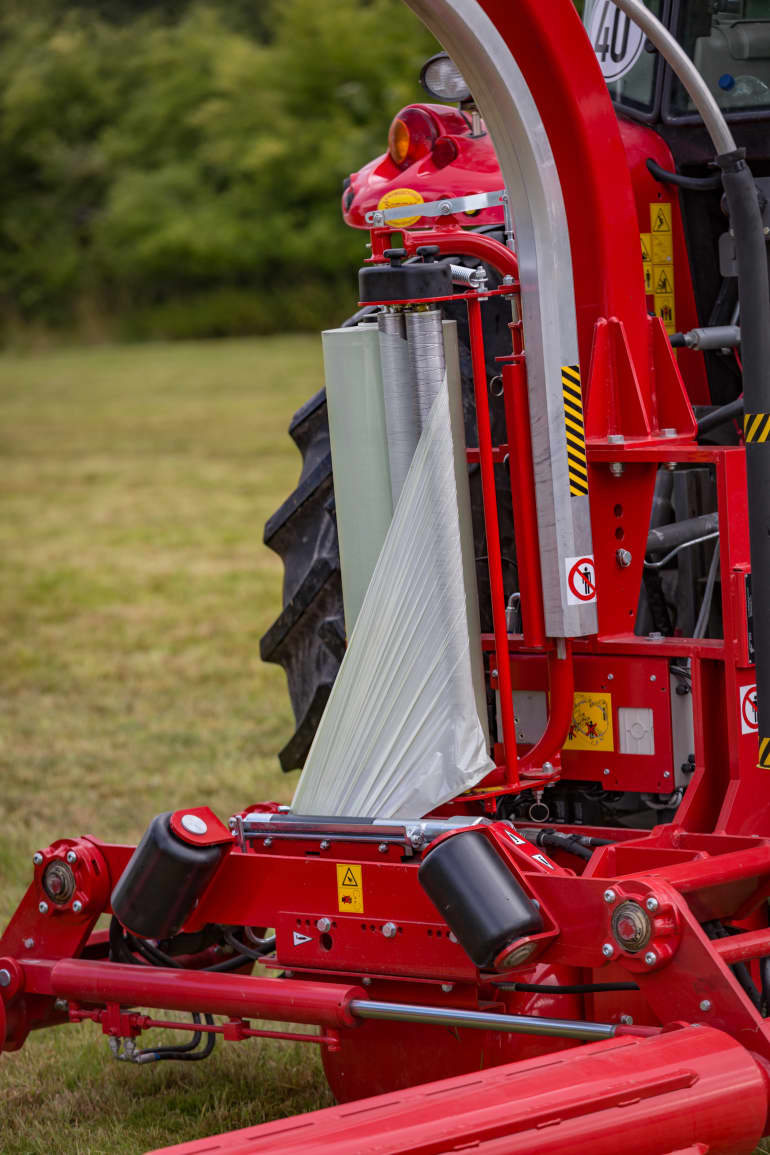 The scissor type film cutter with sharp knives gives a clean cut over the full width  of the stretch film.
The secure hydraulic film cutter has a spring loaded clamp to hold the film firmly ready for the next bale.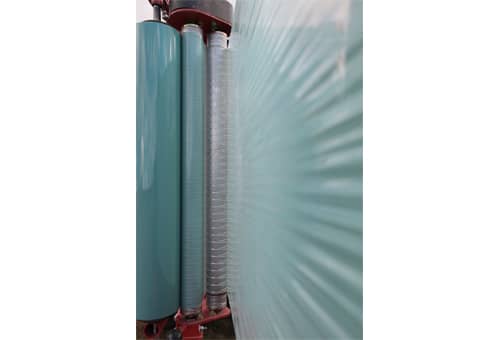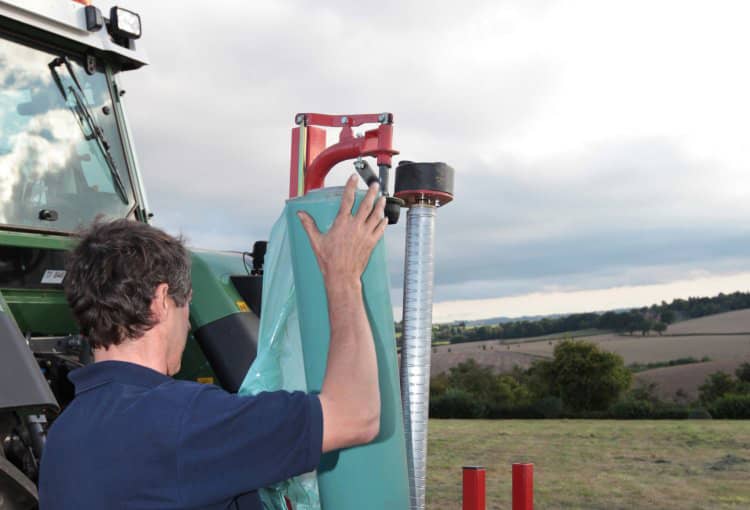 Vicon pre-stretchers provide even film stretch throughout the roll, which are easy to operate and require low maintenance.
The unique pre-stretch roller profile keeps the stretched film at its optimum width and results in fewer problems with film tear.
The rollers are made of aluminum which avoids the build-up of tack from the film, which can result in overstretch of film and film tear.
Specially profiled rollers help to disperse air and water as the film is being stretched.
Change of film roll is quick and easy with Vicon pre-stretchers. The empty core is released by pushing down a single lever with one hand.
Low lifting height of the film rolls is achieved thanks to the low profile design of all Vicon bale wrappers.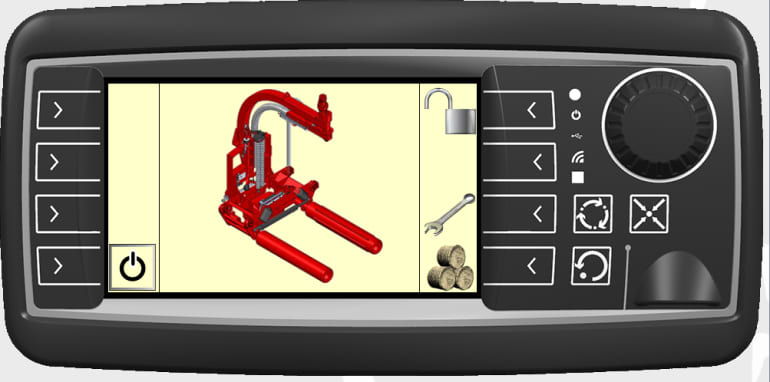 Computer Control (C)
New Computer control for mounted satellite wrappers turns the wrapper into a fully automatic machine offering either a fully automatic operation or a choice of manual override or function by function operation.