Fanex 684 – 904 – Maintenance-Free Tedding
The latest additions to Vicon's range of mounted tedders feature exceptionally powerful driveline concept, strong and sturdy design, paired with compact transport dimensions.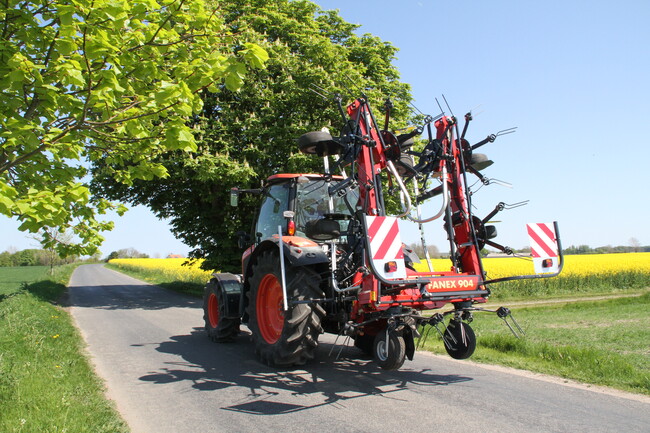 A Fitting Choice for Productive Operations
Together with the Fanex 764, the all new Vicon Fanex 684 and 904 rotary tedders form a completely new family of mounted tedders. Fanex 904 is a 9.0m, 8-rotor tedder, fitted with 6 tine arms per rotor to deliver outstanding performance and output. The Fanex 684 offers 6.8m working width. Featuring a heavy duty fully closed headstock, these tedders will fit perfectly into the operation of professional farmers, looking for a strong, effective, and versatile tedder.
Minimum Maintenance – Maximum Uptime
A key feature of the Fanex 684 and Fanex 904 is its' ease-of-use. The complete machine, except PTO to tractor, is 100% maintenance-free. Also adding to both durability and design is the implementation of aluminium rail guards, which are low in weight, but still extremely resistant. Also they help reduce vibrations on the machine dramatically, leading to less stress and minimized wear.
Powerful Driveline Setup
Fanex 904 is fitted with a high performance driveline combination. The complete driveline is maintenance-free, and offers highly reliable transfer of power, combined with extremely compact transport dimensions thanks to a winning combination of u-joints and finger clutch joints. The centre sections are fitted with durable and proven u-joints, providing best performance where stress and torque is at the highest. The two outer rotors are fitted with the new HexaLink finger clutch system in the joints, supporting the new clever folding mechanism that allows the Fanex 904 to fold into very compact transport and storage dimensions. Storage height is as low as 3.49m. Fanex 684 is fitted completely with u-joints.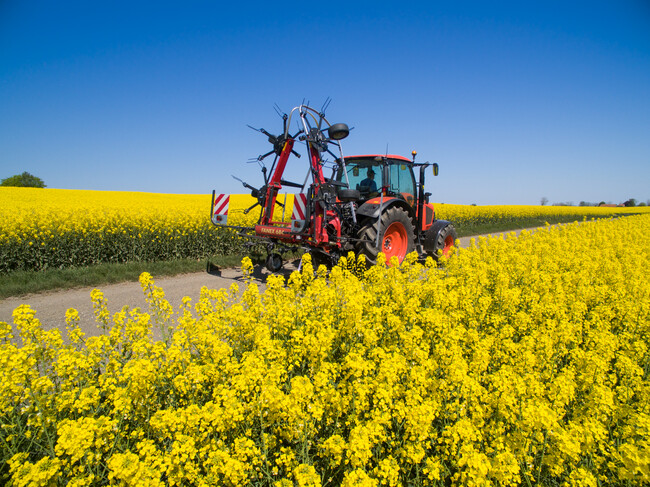 21. November 2016