EXTRA 736T Vario and 7100T Vario – This is Where Efficiency Starts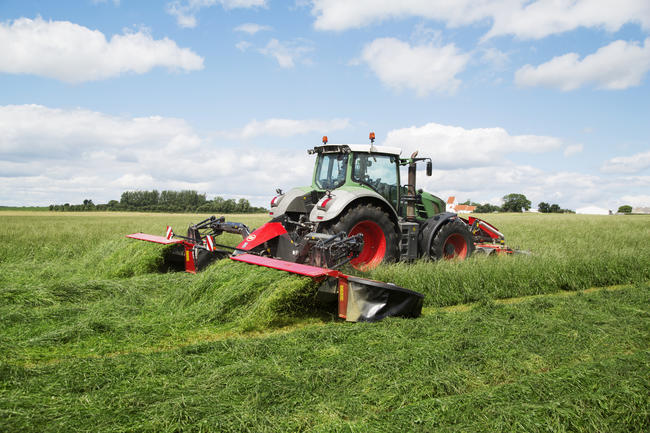 EXTRA 7100T Vario – Mow more, make more with 10.2m working width.
All new 3.5m and 10.2m mounted mower conditioners with racecar suspension concept, Vario suspension arm with 400mm adjustment of overlap and full-width BreakAway protection.
Racecar Technology Applied for Mower Conditoners
We drew inspiration from the racing world and created a new series of mower conditioners with a ground breaking suspension concept – the QuattroLink. The new EXTRA700 series has been designed for even more productivity and to handle tougher conditions than ever. With its´ accurate tracking ability and highly flexible working range this suspension is providing unrivalled cutting performance.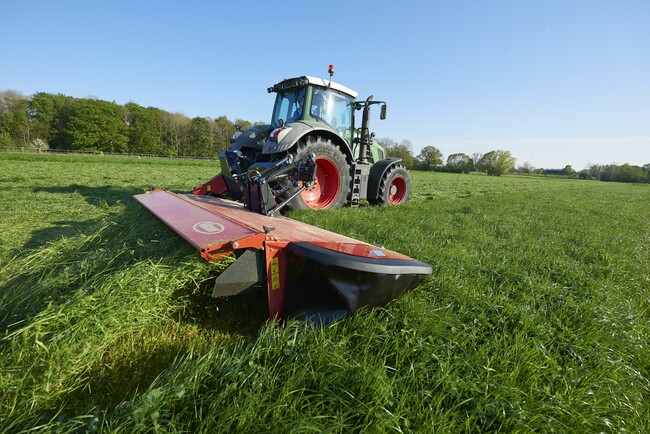 EXTRA 736T Vario with QuattroLink Racecar suspension.
QuattroLink
Like a race car you want better tracking, ability to go at faster speed and adjust instantly to changing field conditions when operating your mower conditioner. The mowing units are pulled by four suspension arms fitted onto a fixed carrying arm that allows the mowing unit to float independently over the field, adjusting highly accurately and instantly to any changes in ground contours. QuattroLink offer NonStop BreakAway protection across full working width, including the part closest to the tractor.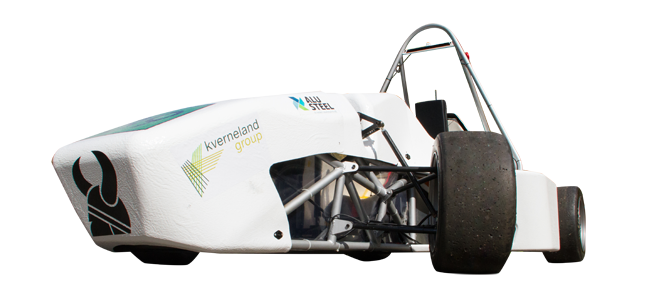 Four armed pulled suspension concept.
Flexible suspension – 500mm movements up and down - 30° transverse working range.
NonStop BreakAway protection across full working width.
Hydraulic adjustment of overlap on the go.
Ground pressure remains the same, even when overlap is changed
Vario allows you to adjust working width and overlap on the go without having to constantly adjust ground pressure as well.
Vario – 400mm Adjustment of Overlap
EXTRA 736T Vario and 7100T Vario are fitted with hydraulic SideShift integrated into the carrying arm allowing each mowing units to move 400mm. To easily compensate for changing field conditions, the adjustable overlap is designed as a telescopic arm, directly into the suspension. The carrying arm always remains even to the ground, meaning that the chosen ground pressure always remains the same – no need to reset ground pressure when the overlap is changed.
26. September 2016