Bromex CXF – extended Vicon chopper range
Vicon has introduced the Bromex CXF folding chopper. It is an agri-chopper suitable for grassland renewal, maize, sunflower and sorghum shredding. The Bromex CXF is wide in operation with 5.6m or 6.4m widths, but it is also very narrow in transport position at 2.5m.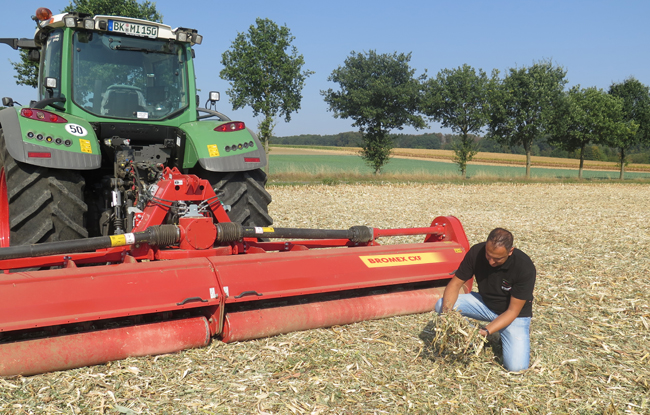 These important features together with its unique performance make the Bromex CXF chopper the ideal choice for contractors and professional farmers. The Vicon Bromex CXF has been built for low operating costs in terms of power and fuel consumption, with power requirements starting at only 130hp.
24. October 2016